Mark Williamson, President of the Board of Directors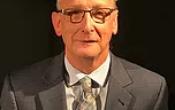 MARK WILLIAMSON has been a resident of North Attleboro for over 27 years.  He has been active in local government for 10 years including service on the Finance Committee and RTM.  Mark served as the first appointed Director of Human Resources for North's Town and School departments from 1998 to 2001.  He served two terms on the Board of Selectman and currently serves as a member of the By-Law Study and Codification Committee.
​
Mark holds a Bachelor's Degree in Psychology from Rutgers University and a Master of Science in Labor Studies (Employee Relations) from UMass Amherst.  He has over 30 years of experience in all aspects of Human Resource Management with both public and private sector employers.  He is also active in private consultant services in a variety of Human Resource and Employee Relations matters.